Sasha Banks is currently signed to the World Wrestling Entertainment as a member of the SmackDown brand. She is also going down in history as one of the most decorated superstars of all time.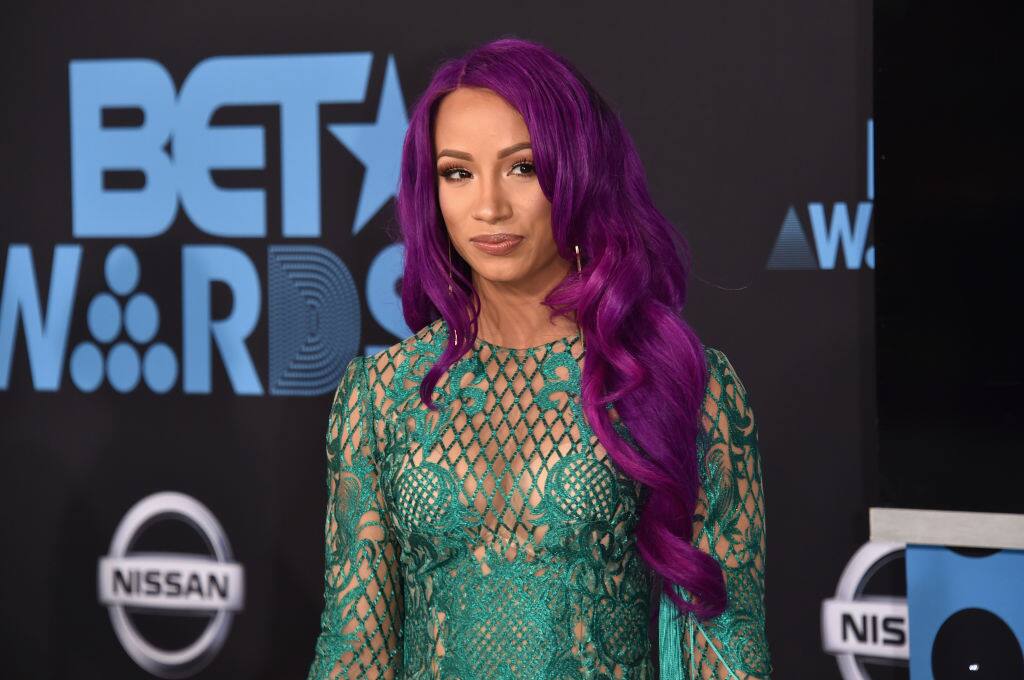 Sasha has broken barriers and put on some of the most significant moments in the world of women's wrestling. What do you know about the boss girl outside the ring?
Sasha Banks profile summary
Full name: Mercedes Justine Kaestner-Varnado
Date of birth: 26 January 1992
Place of birth: Fairfield, California, USA
Age: 29 years (as of 2021)
Nationality: American
Sasha Banks' race: Mixed-race
Height: 5 feet 5 inches
Weight: 52kg
Marital status: Married
Spouse: Sarath Ton
Sasha Banks biography
The star was born on 26 January 1992 in Fairfield, California, USA. How old is Sasha Banks? The professional wrestler is 29 years old as of 2021. What is Sasha Banks' real name? Her real name is Mercedes Justine Kaestner-Varnado.
Read alsoGina Kimmel: 10 things to know about Jimmy Kimmel's ex-wife
Sasha Banks' parents are Reo Varnado (father) and Judith Varnado (mother). Is Sasha Banks mixed? Yes, she of mixed-race ethnic background. Sasha Banks' father is of African American descent, while her mother is of German descent.
Sasha Banks' nationality is American. She was born in California but moved to different places in the United States, looking for schools and hospitals for her brother, who was suffering from autism. Eventually, her family settled in Boston, Massachusetts. She studied online.
Are Sasha Banks and Kalisto related? No, they are not. The two are good friends who developed the friendship during their time in NXT. They lived close together in Florida and often shared photos on social media, spending time together when not working.
(Video) WWE Superstar Sasha Banks Rare Family Photos
Are Sasha Banks and Snoop Dogg related? Yes, they are. She is the first cousin of the famous American rapper. Snoop helped Sasha develop her in-ring personality. The wrestler is also a first cousin to famous artists Ray J, Daz Dillinger, and Brandy Norwood.
Read alsoWho was Carl Sutton in Outer Banks and what happened to her?
Professional wrestling career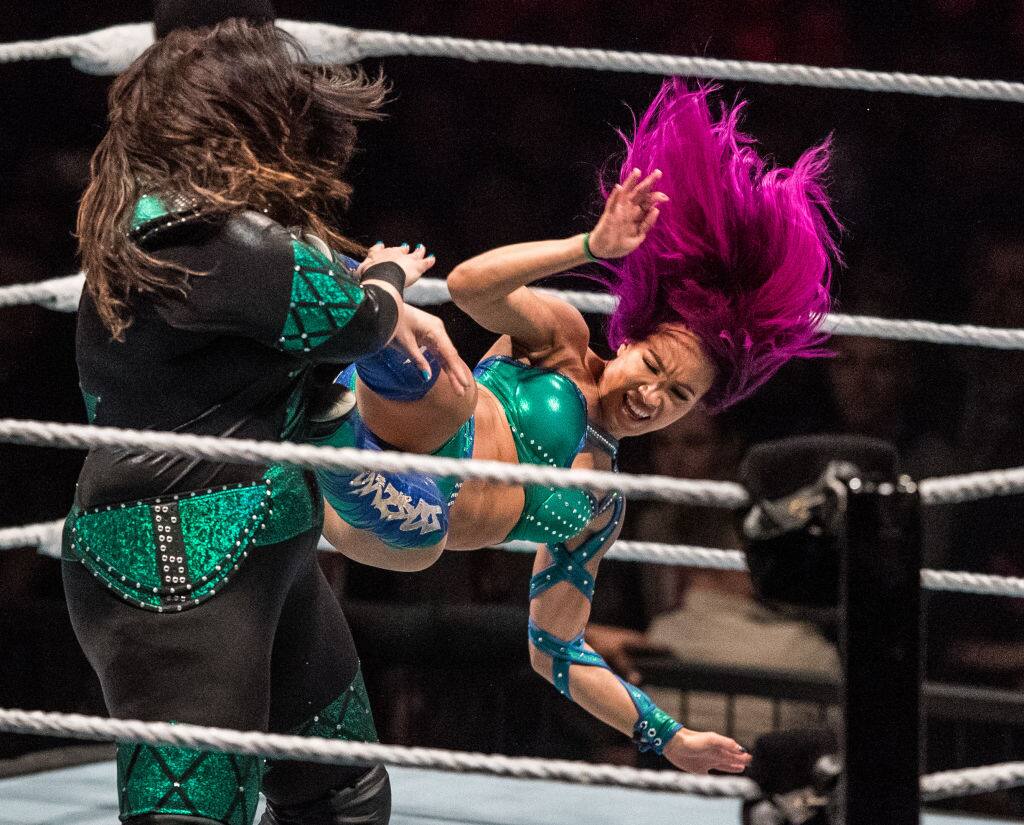 Sasha currently performs in WWE, making prominent appearances in the SmackDown segment. She has previously appeared in other circuits including, the Chaotic wrestling and independent circuit. Here are the highlights:
Chaotic wrestling
The player started training in 2008 at the Chaotic Wrestling (CW) in Woburn, Massachusetts. She made her ring debut on 1 October 2010 under the ring name Mercedes KV in an inter-gender tag team match. She teamed up with Nikki Roxx against Alexxis and Danny E even though they lost it.
She lost her debut singles match to Danny E on 22 October and lost a rematch on 13 November. She earned her first victory on 7 January 2001, where together with Roxx, they defeated Mistress Belmont. On 11 February 2011, she unsuccessfully took part in a five-woman gauntlet match to determine the inaugural Wrestling Women's Champion.
After the failure, she continued playing in singles games throughout the remaining part of 2011. On 2 December 2011, she won the Chaotic Wrestling Women's Championship for the first time after defeating Alexxis.
Read alsoMika Kleinschmidt: Parents, children, ethnicity, nationality
(Video) Sasha Banks Lifestyle *2020* | Birth | Networth | Education | Championships | Family | House |
Independent circuit
The player made her independent circuit debut on 8 August 2010 in New England Championship Wrestling (NECW). She teamed up with Ivy to defeat Ariel and Sammie Lane. Her other matches are as follows:
4 September 2011 - She teamed up with Ivy in the NECW and defeated Mistress Belmont and Veda Scott.
23 September 2011 - She defeated Mistress Belmont in a singles match.
14 July 2012 - Adrianna defeated her by count-out at the Red White and Bruised event.
19 November 2010 - She made her National Wrestling Alliance (NWA), where she lost to Julian Starr.
9 August 2011 - She wrestled her last NWA match and defeated Arlene in a singles match.
World Wrestling Entertainment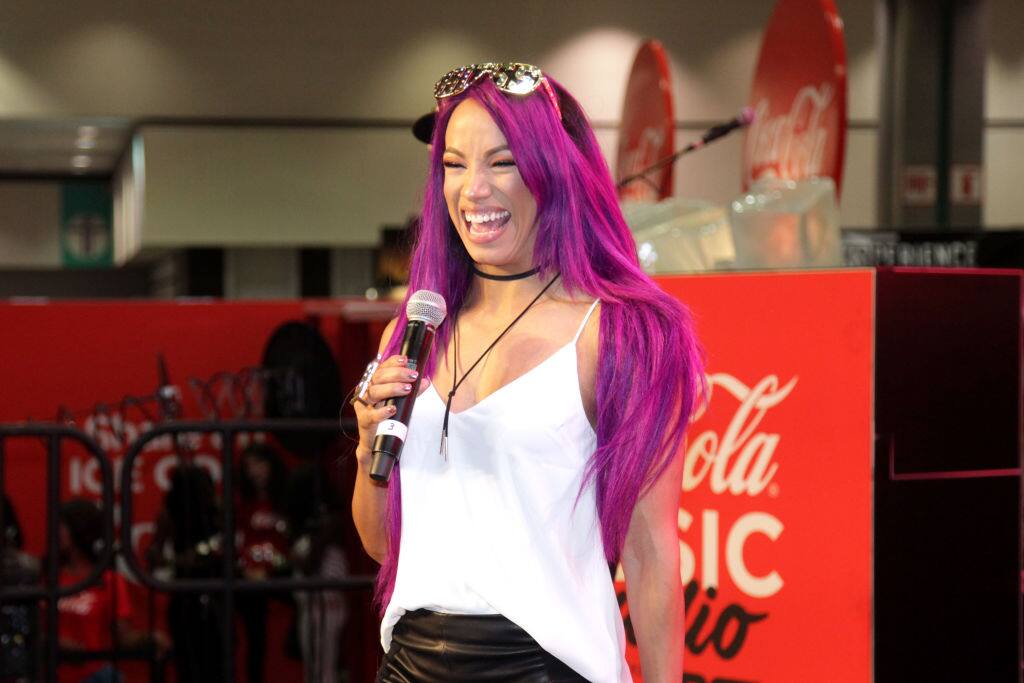 The wrestler made her World Wrestling Entertainment entry in June 2012 in a tryout camp. On 18 August, it was announced that she had signed a deal with WWE. She was assigned to NXT, where she started using Sasha Banks as her ring name. She made her televised debut on NXT on 12 December 2012, where she lost to Paige.
Read alsoBrooke Baldwin biography: salary, married, children, career, net worth
Her career at the World Wrestling Entertainment range from the BBFs, NXT Women's Champion, Team BAD, Raw Women's Champion, The Boss n Hug Connection, Hiatus and partnership with Bayley and SmackDown Women's Champion. Here are the highlights:
June 2016 - She returned to WWE television.
19 July 2016 - She was drafted to the Raw brand as part of the 2016 WWE draft.
21 August 2016 - She dropped the championship to Charlotte at the SummerSlam.
28 January 2018 - She was the first entry in the first Women's Royal Rumble match, where she eliminated Vickie Guerrero, Bayley and Trish Stratus.
27 January 2019 - She defeated Nia Jax to earn a title match in the Royal Rumble.
28 February 2020 - She returned to SmackDown, where she attacked Naomi.
Other ventures
Apart from wrestling, Sasha has made several other media appearances in video games, television and music. Here are the highlights:
Read alsoSutton Stracke: net worth, source of income, house, eyes, ex-husband
(Video) Sasha Banks' Husband Wrestled in WWE - Did You Know Wrestling
Video games
She made her video game debut in WWE 2K17. Since then, she has appeared in the following:
WWE 2K18
WWE 2K19
WWE 2K20
WWE SuperCard (mobile game)
WWE Mayhem (mobile game)
Television
She made her acting debut in season two of The Mandalorian, where she starred as Koska Reeves. Her other appearances include:
2015 - WWE 24
2015 - Unfiltered
2016 - WWE 24
2019 - WWE Chronicle
2020 - WWE Untold
Sasha Banks husband and children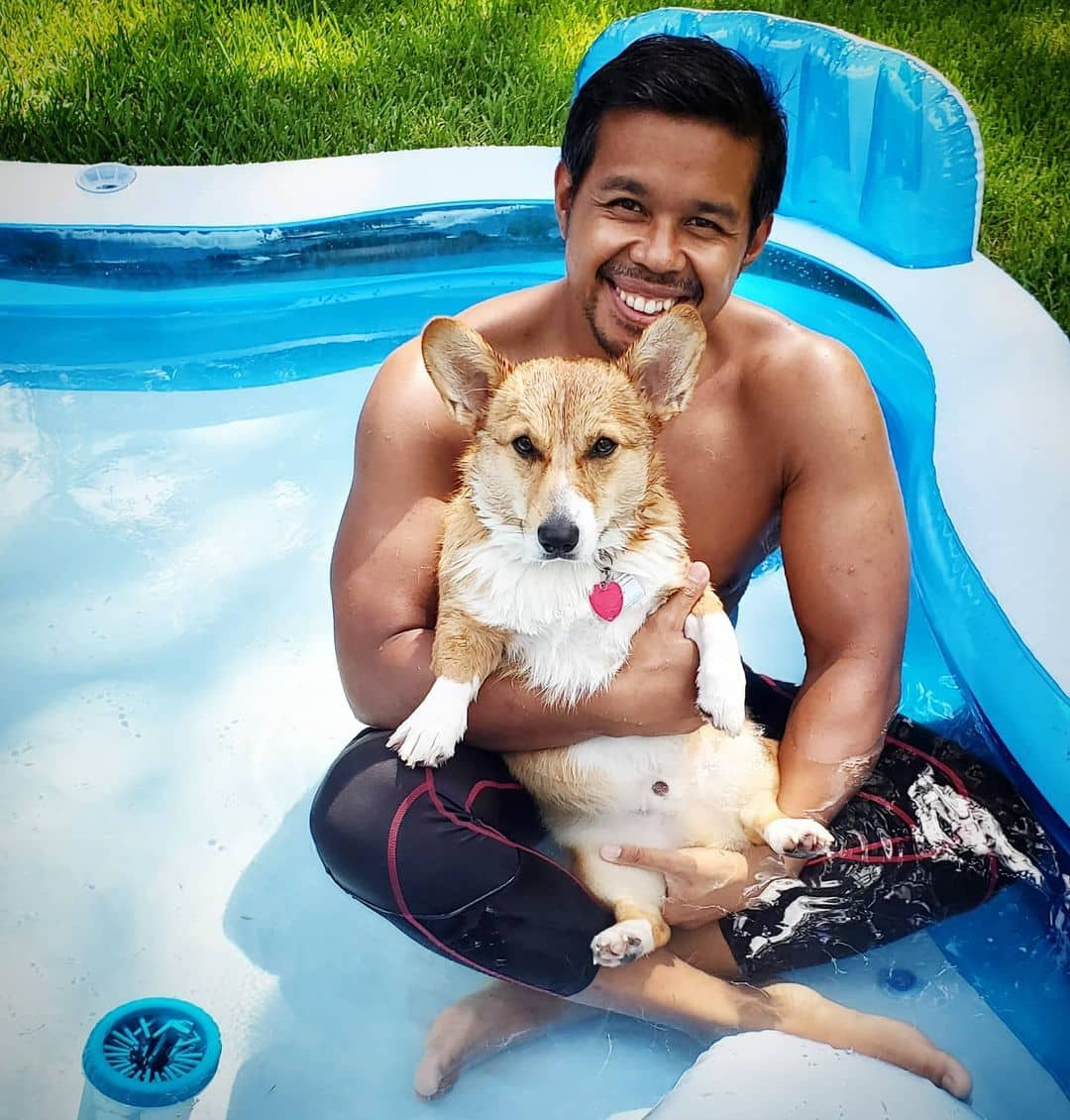 The wrestler is married to Sarath Ton. He is an American costume designer and former professional wrestler currently signed to WWE under the ring name Mikaze. Where is Sasha Banks husband from? Her husband is from Springfield, Massachusetts, United States.
The duo met while both wrestling on the independent circuit. They exchanged their wedding vows on 4 August 2016. They have not offered any information about any children if they have any.
Read alsoDua Lipa: Sexuality, boyfriends, ethnic background, nationality, no makeup
Body measurements
Sasha stands at the height of 5 feet 5 inches and weighs 55kg. She has black eyes but loves to dye her hair in different colours. Her other body measurements are 34-26-38 inches for her chest, waist and hips, respectively. She wears a bra size 33C.
(Video) Sasha Banks on marriage, personal life in revealing interview
Net worth
The wrestler has an estimated net worth of $3 million. She has earned such a significant sum of money from wrestling. She has also made other media appearances in TV and video games, which has helped boost her net worth.
Sasha Banks is a household name in the wrestling industry. She was passionate about the sport since she was a young girl and worked hard to see her dreams come true. She has achieved so much at such a young age, making her an inspiration to many people.
Tuko.co.ke shared an interesting piece on Kelly Stables height, measurements, net worth, movies, and TV shows. She is an American actress who has appeared on stage, as well as in film, and television.
Read alsoCecily Strong: Net worth, boyfriend, height, movies and TV shows
Kelly is one of the few people who joined Hollywood with grace and style. She is an award-winning high school cheerleader whose excellence stands out to date.
Subscribe to watch new videos
(Video) Bianca Belair Lifestyle *2021* | Birth | Family | Networth | Debut | Education | House | Awards |
Source: TUKO.co.ke
FAQs
Her mother is of German descent, while her father was African-American. Her family moved to various places, including Minnesota, to find schools and hospitals for her autistic brother Joshua. They settled in Boston, where she began her professional wrestling career.
Pamela Rose Martinez was born on June 15, 1989, in San Jose, California and grew up in a Mexican-American family.
Tanya Banks aka Vivian Varnado is the twin sister of Sasha Banks aka Mercedes Varnado.
Kanako Urai (born September 26, 1981) is a Japanese professional wrestler currently signed to WWE under the ring name Asuka. She started her professional wrestling career in the AtoZ promotion in June 2004 under the ring name Kana. She remained there until retiring in March 2006.
Banks has a 2022 net worth of $3 million. Her WWE contract offers her a salary of $250,000 per year. This shows that she is a valuable performer.
Liv Morgan earns $910,000 salary per episode.
As a matter of fact, she has trained in Mixed Martial Arts. Before becoming a professional wrestler, Banks wanted to be an MMA fighter. With that in mind, she trained in MMA, but she eventually changed her decision to pursue a career in professional wrestling.
Sarath Ton is a costume designer, former wrestler, and backstage worker for WWE. But people do not know him much by his name. People know him relating to his wife as Sasha Banks' husband. Sarath Ton Poses with Gloves in Hand.
Following Vince McMahon's retirement, the new Chairwoman and Co-CEO, Stephanie McMahon, has become the richest person in WWE. According to Celebrity Net Worth, The Billion Dollar Princess has a net worth of $150 million.
Bayley Name Meaning: A variant of the surname 'Bailey'. Believed to have derived from a number of different origins, may have been taken from the English 'Bail(l)i' or the Scottish 'Bailie' meaning 'carrier/porter'. May have also come from the word 'bail(l)y' which referred to the outer wall of a castle.
Asuka has not wrestled a match in WWE since the 2021 Women's Money in the Bank Ladder Match on July 18. She has since been recovering from a shoulder injury, posting a photo of herself with her arm in a sling last August.
Talking about her marital status, Banks has been married to former Cambodian-American wrestler Sarath Ton since 4th August 2016. They initially met when they were wrestling on the independent circuit. The couple completed their 5th wedding anniversary in 2021 but has yet to welcome children.
Through Snoop Dogg, Brandy and Ray J are also related to Mercedes Varnado, better known as WWE superstar Sasha Banks.
Sasha Banks reveals her relationship with Guerrero family...Keith Lee ...
Asuka is a native of Germany, having been raised there, though her nationality is American. Asuka's native language is German, and in both the series and the manga she tends to curse in German. Asuka was born to an American father, known only as Mr. Langley and a German-Japanese mother, Kyoko Zeppelin Sohryu.
She develops a deep disgust with herself and suffers from separation anxiety.
She can speak a bit of English, but is not as fluent as Nakamura, and has even a thicker accent.
Jonathan Garcia is the biological father of Bella twins. Jonathan and their mother, Kathy Colace, split after being together for 15 years. Nikki and Brie were born in in San Diego, California, and raised on a farm in Scottsdale, Arizona.
What is the net worth of The Bella Twins? The Bella Twins' total net worth is around $25 Million.
The former couple have since found new partners, with John Cena marrying product manager Shay Shariatzadeh, while Nikki Bella is engaged to professional dancer Artem Chigvintsev. Both stars are currently Ambassadors for WWE.
1. Debra McMichael – Net Worth: $45.4 million. The number one richest diva of the WWE of all time is Debra McMichael.
WWE: Not Roman Reigns But Brock Lesnar Is The Highest-Paid Pro-Wrestler With An Additional $500,000 Per Main Event, Here's The List Of Top 5 In 2022.
Lynch pockets a whopping $3,100,000 annually, making her one of WWE's highest paid superstars and the highest paid female wrestler in the world. Besides her salary, she also receives additional perks from the company.
Banks has a 2022 net worth of $3 million. Her WWE contract offers her a salary of $250,000 per year. This shows that she is a valuable performer.
Sasha Banks reveals her relationship with Guerrero family...Keith Lee ...
Sasha Banks of the WWE

Through Snoop Dogg, Brandy and Ray J are also related to Mercedes Varnado, better known as WWE superstar Sasha Banks. According to Sportskeeda, her estimated net worth is $3 million.
1. Debra McMichael – Net Worth: $45.4 million. The number one richest diva of the WWE of all time is Debra McMichael.
For that reason Lesnar is the highest paid WWE fighter on the planet. According to online sources, Brock Lesnar has a yearly wage of $15 million. To this day, Lesnar is the only man ever to hold world heavyweight championship belts in UFC, WWE and the NCAA.
WWE: Not Roman Reigns But Brock Lesnar Is The Highest-Paid Pro-Wrestler With An Additional $500,000 Per Main Event, Here's The List Of Top 5 In 2022.
Roman Reigns and Sasha Banks do not have a child either involved in a romantic relationship. But, they have a different fan base that gained worldwide recognition because of their amazing mixed tag team performance. The Big Dog and The Boss take on The Super Athlete, Rusev, and "The Queen," Charlotte.
WWE Superstar Sasha Banks is set to be out of action for six to eight weeks because of a foot injury, the company announced on Saturday. Banks suffered the injury at a live event in Fayetteville, North Carolina, last Sunday. An MRI revealed a bruised calcaneus bone that will require physical therapy to recover from.
There are four Superstars in WWE who hail from Ireland: Becky Lynch, Finn Balor, Sheamus and Killian Dain, with the former three coming from the Republic of Ireland and the latter being from Northern Ireland. They have all had wildly different careers in WWE yet made impressions just the same.
As in other professional wrestling promotions, WWE shows are not legitimate contests but entertainment-based performance theater, featuring storyline-driven, scripted, and partially-choreographed matches; however, matches often include moves that can put performers at risk of injury, even death, if not performed ...
Brandy and Snoop Dogg's parents come from McComb, Mississippi. "Brandy's my first cousin… That's my family," Snoop told MTV.
Brandy is the older sister of entertainer Ray J, as well as a cousin of rapper Snoop Dogg and WWE wrestler Sasha Banks. Raised in a Christian home, Norwood started singing through her father's work as part of the local church choir, performing her first gospel solo at the age of two.
A younger cousin of rapper Snoop Dogg, likewise from Long Beach, California, Daz began his career at about age 19 with Death Row Records, cofounded by Marion "Suge" Knight, where Daz learned music production from Dr. Dre.